Please contact us if you would like additional information or let us know if you have given to us in the past.
Contact Us
Fakhia Rashid
Director Development
832-328-7967
plannedgiving@tcfusa.org
Stock Transfer Notification Form
If you plan to transfer a gift of stock to our organization, please fill out our notification form.

Tuesday January 31, 2023
Savvy Living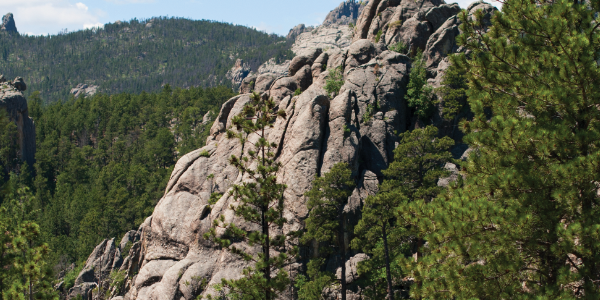 Home Sharing: A Growing Trend Among Homeowners
I recently came across information regarding home sharing programs for homeowners and would like to learn more. I am in my late 60's and interested in renting out a room in my house for extra income. What information can you share?

Because of inflation and rising housing costs, a growing number of homeowners are opting to rent out a spare room in their house as a way to generate some extra income and increase companionship. To find a good fit, homeowners often turn to "home sharing programs" that will match them with someone needing affordable housing.

Be aware that home sharing is not for everyone. Carefully consider the pros and cons of renting out a spare room in your house and make a list of what you want and do not want in a housemate.

You may want to search for information on the internet to help develop your understanding of the home sharing concept. Many websites offer various articles, online lessons and books that can help determine if this is a good option for you.


Home Sharing Tools

If you decide to proceed in finding a renter, a good first step is to seek out a home sharing program in your area.

Home sharing programs, usually nonprofits, screen both homeowners and renters. They check references, handle background checks and consider lifestyle criteria when making matches. They can also help with the leasing agreement that the renter would sign which covers detailed issues such as smoking, pets, chores, overnight guests, use of common rooms and quiet hours.

Most home sharing programs are free to use, and some may charge the homeowner and potential renter a fee to use their services. Use your preferred search engine to locate home sharing programs in your area.

If you do not find a program that serves your area, you can also search for housemates through online home sharing services. Some of the house sharing websites cater to specific age demographics. You may want to find a program that matches young renters with older adults looking to supplement their incomes and share their space.

If you do not have any luck with home sharing sites, contact your Area Agency on Aging. Your local Agency may be able to offer assistance or refer you to local agencies or nonprofit organizations that offer shared housing help.

You can also check with your local community center or place of worship to see if you can post an ad on their bulletin board or in their newsletter. You may want to advertise in your local newspaper or in online rental sites.

If you find someone on your own that you are interested in renting to, have the prospective renter fill out a rental application and ask for references. You can find free rental applications online. It is recommended to run a tenant screening and background check and call the references prior to deciding.

Savvy Living is written by Jim Miller, a regular contributor to the NBC Today Show and author of "The Savvy Living" book. Any links in this article are offered as a service and there is no endorsement of any product. These articles are offered as a helpful and informative service to our friends and may not always reflect this organization's official position on some topics. Jim invites you to send your senior questions to: Savvy Living, P.O. Box 5443, Norman, OK 73070.

Published October 28, 2022
Previous Articles