Please contact us if you would like additional information or let us know if you have given to us in the past.
Contact Us
Fakhia Rashid
Director Development
832-328-7967
plannedgiving@tcfusa.org
Stock Transfer Notification Form
If you plan to transfer a gift of stock to our organization, please fill out our notification form.

Tuesday January 31, 2023
Finances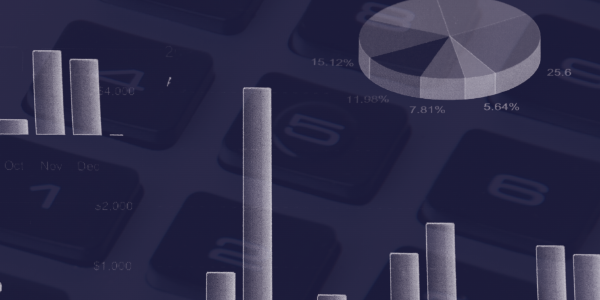 Johnson & Johnson Releases Earnings Report
Johnson & Johnson (JNJ) reported its third quarter results on Tuesday, October 18. The pharmaceutical company beat earnings estimates and saw an increase in sales and revenue.

The company posted revenue of $23.79 billion during the quarter. This was up 2% from $23.34 billion during the same quarter last year and was above analysts' expected revenue by 2%.

"Our third quarter performance demonstrates our continued strength and resilience across all three of our businesses," said CEO of Johnson & Johnson, Joaquin Duato. "Through the ongoing efforts of our teams around the world, we continue to navigate the dynamic macroeconomic environment and remain focused on delivering transformative healthcare solutions."

Johnson & Johnson reported net earnings of $4.46 billion, or $1.68 per adjusted share. This was up from $3.67 billion, or $1.37 per adjusted share, last year at this time.

Johnson & Johnson announced the debut of its new research and development facility in the San Francisco Bay Area last month. The new site will allow healthcare researchers to collaborate with company scientists to focus on solutions for many diseases, including infectious diseases, using state-of-the-art technology. The company's Pharmaceutical segment posted revenue of $13.24 billion during the quarter, up 2.6% from the prior year. The company's MedTech segment increased 2.1% to $6.78 billion in sales for the quarter. Consumer Health segments grew 0.4% to $3.80 billion for the quarter.

Johnson & Johnson (JNJ) shares ended the week at $168.71, up 2% for the week


Bank of America Reports Earnings

Bank of America Corporation (BAC) released its third quarter results on Monday, October 17. The banking company reported better-than-expected profit and revenue, causing shares to rise 6.1% after the release of the report.

Revenue came in at $24.5 billion during the third quarter, up 8% from $22.8 billion at this time last year. The results exceeded analysts' expectation of $23.6 billion for the quarter.

"We continued to see strong organic client growth across our businesses, with increased client activity helping to drive revenue up by 8%," said Bank of America's CEO, Brian Moynihan. "Our U.S. consumer clients remained resilient with strong, although slower growing, spending levels and still maintained elevated deposit amounts. Across the bank, we grew loans by 12% over the last year as we delivered the financial resources to support our clients."

The company reported net income of $7.1 billion for the quarter or $0.81 per diluted share. This is down from $7.7 billion or $0.85 per diluted share in the same quarter last year, but better than analysts' estimates of $0.77 per diluted share.

Bank of America's Consumer Banking segment brought in net income of $3.1 billion during the quarter. In addition, the segment added 418,000 new Consumer checking accounts in the third quarter of fiscal 2022, marking it the highest quarter the company has seen since 2008. The segment also noted a 7% increase in deposits for the quarter to more than $1 trillion. The company's Digital Usage segment saw a record 43.5 million active digital banking users and produced $1.9 million in digital sales.

Bank of America Corporation (BAC) shares ended the week at $34.95, up 5% for the week.


Netflix Reports Quarterly Earnings

Netflix, Inc. (NFLX) released its third quarter earnings report on Tuesday, October 18. The streaming entertainment company saw a better-than-expected addition of subscribers, causing stock prices to soar more than 14% after the earning's release.

Netflix posted quarterly revenue of $7.93 billion. This is up 6% from $7.48 billion in revenue reported at the same time last year and above the $7.48 billion analysts predicted.

"Our 6% year-over-year revenue growth in Q3 was driven by a 5% increase in average paid memberships and a 1% rise in ARM," wrote Netflix in a letter to shareholders. "After a challenging first half, we believe we're on a path to reaccelerate growth. The key is pleasing members. It's why we've always focused on winning the competition for viewing every day. When our series and movies excite our members, they tell their friends, and then more people watch, join and stay with us."

For the quarter, Netflix reported net income of $1.40 billion or $3.10 per adjusted share. This is down from $1.45 billion or $3.19 per adjusted earnings reported at this time last year and exceeded market estimates of $2.13 per adjusted share.

Netflix saw huge success across its TV and film sector in the third quarter with the launching of multiple series and feature films. The company saw an additional 2.41 million subscribers added to its streaming service during the quarter, far above analysts' forecast of 1 million and more than double the anticipated subscribers the company projected last quarter. The company expects to add 4.5 million paid subscribers during its fiscal fourth quarter but expects revenue to drop to $7.8 billion due to the strengthening of the US dollar compared to other global currencies.

Netflix, Inc. (NFLX) shares closed at $289.57, up 23% for the week.

The Dow started the week at 30,060 and closed at 31,083 on 10/21. The S&P 500 started the week at 3,678 and closed at 3,753. The NASDAQ started the week at 10,576 and closed at 10,860.
Treasury Yields Continue to Rise
U.S. Treasury yields increased Thursday, climbing to record highs not seen since 2008. Yields increased later in the week as unemployment claims return lower than expected.

On Thursday, Fed officials signaled apprehension of a recession. Investors are awaiting the central bank's meeting in early November to decide on additional interest rate increases. Fed speakers have expressed that higher interest rates are likely to continue.

"We are going to keep raising rates for a while," said Philadelphia Federal Reserve President Patrick Harker. "Given our frankly disappointing lack of progress on curtailing inflation, I expect we will be well above 4% by the end of the year."

The benchmark 10-year Treasury note yield opened the week of October 17 at 4.02% and traded as high as 4.24% on Thursday. The 30-year Treasury bond opened the week at 4.0% and traded as high as 4.24% on Thursday.

On Thursday, the U.S. Department of Labor reported that initial claims for unemployment decreased 12,000, to 214,000 for the week ending October 15, coming in below the 230,000 economists expected. Job openings fell by 1.1 million to 10.1 million, the largest decline since April 2020. Despite the decline, economists do not anticipate a string of widespread layoffs.

"Even as the economy slows, employers appear to be reluctant to lay off workers that they have struggled to hire and retain," said lead U.S. economist at Oxford Economics, Nancy Vanden Houten. "We don't look for claims to fall much below current levels, but we don't look for a significant rise in claims or unemployment either until we enter a recession in 2023."

The 10-year Treasury note yield closed at 4.23% on 10/21, while the 30-year Treasury bond yield was 4.34%.
Mortgage Rates Edge Higher
Freddie Mac released its latest Primary Mortgage Market Survey on Thursday, October 20. Mortgage rates moved closer to 7% this week, driving down the demand for homes to a 25-year low.

The 30-year fixed rate mortgage averaged 6.94%, up from last week's average of 6.92%. Last year at this time, the 30-year fixed rate mortgage averaged 3.09%.

The 15-year fixed rate mortgage averaged 6.23% this week, up from 6.09% last week. During the same week last year, the 15-year fixed rate mortgage averaged 2.33%.

"Mortgage rates slowed their upward trajectory this week," said Freddie Mac's Chief Economist, Sam Khater. "The 30-year fixed-rate mortgage continues to remain just shy of 7% and is adversely impacting the housing market in the form of declining demand. Additionally, homebuilder confidence has dropped to half what it was just six months ago and construction, particularly single-family residential construction, continues to slow down."

Based on published national averages, the savings rate was 0.21% as of 10/17. The one-year CD averaged 0.71%
Published October 21, 2022
Previous Articles