Please contact us if you would like additional information or let us know if you have given to us in the past.
Contact Us
Fakhia Rashid
Director Development
832-328-7967
plannedgiving@tcfusa.org
Stock Transfer Notification Form
If you plan to transfer a gift of stock to our organization, please fill out our notification form.

Tuesday January 31, 2023
Finances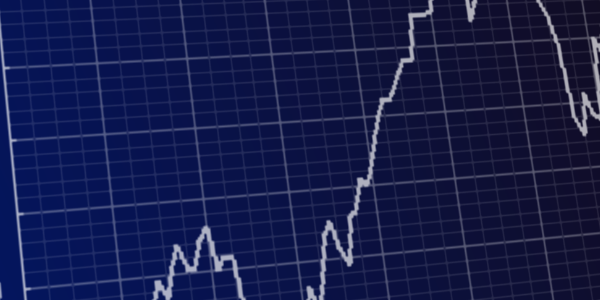 Alphabet Posts Third Quarter Earnings
Alphabet Inc. (GOOGL) released its latest quarterly earnings on Tuesday, October 25. The tech titan's reported revenue missed expectations and shares fell more than 8% following the earnings release.

The company reported revenue of $69.09 billion, up 6% from $65.12 billion during the same quarter last year. Revenue fell short of analysts' expected $70.58 billion.

"We are sharpening our focus on a clear set of product and business priorities," said Alphabet CEO, Sundar Pichai. "Product announcements we have made in just the past month alone have shown that very clearly, including significant improvements to both Search and Cloud, powered by AI, and new ways to monetize YouTube Shorts. We are focused on both investing responsibly for the long term and being responsive to the economic environment."

Alphabet posted net income of $13.91 billion, or $1.06 per adjusted share for the third quarter. This was down from $18.94 billion, or $1.40 per adjusted share during the same time last year.

Alphabet, the parent company of Google, reported Google advertising revenue of $54.48 billion this quarter, up from $53.13 billion during the prior year's quarter. YouTube advertising revenue fell by 2% to $7.07 billion compared to $7.21 billion during the previous quarter. Google Cloud revenue came in at $6.87 billion, up from $4.99 billion one year ago.

Alphabet Inc. (GOOGL) shares ended the week at $96.29, down 5.4% for the week.


Coca-Cola Serves Up Earnings

Coca-Cola Company (KO) released its third quarter earnings report on Tuesday, October 25. The soft drink company reported increased revenue and income for the quarter, resulting in its shares rising over 2% following the release of the report.

Coca-Cola posted net revenue of $11.06 billion for the quarter. This is up 10% from $10.04 billion in revenue reported at the same time last year and well above Wall Street's expectation of $10.52 billion.

"Our strong capabilities and consumer insights continue to help us win in the marketplace," said Coca-Cola CEO, James Quincey. "Our business is resilient amidst a dynamic operating and macroeconomic environment. We are investing in our strong portfolio of brands, which is a cornerstone of our ability to deliver long-term value for our stakeholders."

Coca-Cola reported a net income of $2.83 billion, up 14% from $2.47 billion in the same quarter last year. On an adjusted earnings per share basis, Coca-Cola reported earnings of $0.65 per share, up from $0.57 per share at this time last year.

The iconic Atlanta-based beverage company unveiled its new Coca-Cola Value Bundle in North America during the quarter in an effort to appeal to cost-conscious customers. The bundle includes an assortment of Coca-Cola products at competitive prices. The sparkling soft drinks segment, the company's namesake product segment and the sparkling flavors segment, each grew 3% in the quarter. Coca-Cola Zero Sugar grew 11%, while the company's hydration, sports, coffee and tea department grew 5%.

Coca-Cola Company (KO) shares closed at $60.76, up 7.3% for the week.


General Motors Rolls Out Earnings

General Motors Company (GM) reported quarterly earnings on Tuesday, October 25. The automaker reported increased income for the quarter as electric vehicle demand remains high.

General Motors announced revenue of $41.89 billion for the quarter, up 56% from $26.78 billion at this time last year. Revenue missed analysts' expectations of $42.22 billion.

"During the third quarter, GM once again delivered strong results, including record third-quarter revenue and double-digit EBIT-adjusted margins," said General Motors CEO, Mary Barra in a letter to shareholders. "We are delivering on our commitments and affirming our full-year guidance despite a challenging environment because demand continues to be strong for GM products and we are actively managing the headwinds we face."

General Motors reported quarterly net income of $3.31 billion, or $2.25 per adjusted share. This was up from $2.42 billion, or $1.52 per adjusted share during the same quarter last year.

General Motors noted in its letter to shareholders it currently holds over 8% of the U.S. electric vehicle market due to record sales of its Chevrolet Bolt EV and Bolt EUV. The company announced plans to increase production of those vehicles to 70,000, up from 44,000. In the quarter, General Motors announced its expanded electric vehicle line will include the Chevrolet Equinox EV and the GMC Sierra EV. Due to high demand for its vehicles, General Motors maintains its guidance for 2022 and expects income between $9.6 billion and $11.2 billion.

General Motors Company (GM) shares ended the week at $38.85, up 11% for the week.

The Dow started the week of 10/24 at 31,187 and closed at 32,862 on 10/28. The S&P 500 started the week at 3,762 and closed at 3,901. The NASDAQ started the week at 10,867 and closed at 11,102.

Treasury Yields Vary
Yields on U.S. Treasuries were trending downward earlier in the week following the release of the latest GDP data. Yields rose on Friday as markets reacted to slightly increased unemployment numbers.

On Thursday, the U.S. Commerce Department reported that gross domestic product (GDP) grew 2.6% during the third quarter. Analysts' expected economic growth of 2.4%.

"What we are seeing is an economy that has snapped back from two quarters of negative GDP, and it is probably opened the debate as to whether or not the economy was in recession in the first two quarters of the year," said chief market economist at Spartan Capital Securities, Peter Cardillo. "It raises the possibility of one more rate hike in December and then a pause."

The benchmark 10-year Treasury note yield opened the week of October 24 at 4.23% and traded as low as 3.90% on Thursday. The 30-year Treasury bond opened the week at 4.34% and traded as low as 4.06% on Thursday.

On Thursday, the U.S. Department of Labor reported that initial claims for unemployment increased 3,000 to 217,000 for the week ending October 22. Continuing unemployment claims increased 55,000, reaching 1.44 million.

"Filings remain low for now, signaling still-strong demand for labor," said chief U.S. economist for High Frequency Economics, Rubeela Farooqi. "Even as filings are not rising, we expect a gradual increase over coming months as demand slows in response to aggressive and ongoing Fed tightening."

The 10-year Treasury note yield finished the week of 10/24 at 4.02%, while the 30-year Treasury note yield finished the week at 4.15%.

Mortgage Rates Reach Record Highs
Freddie Mac released its latest Primary Mortgage Market Survey on Thursday, October 27. 30-year mortgage rates surpassed seven percent for the first time in 20 years.

This week, the 30-year fixed rate mortgage averaged 7.08%, up from last week's average of 6.94%. Last year at this time, the 30-year fixed rate mortgage averaged 3.14%.

The 15-year fixed rate mortgage averaged 6.36% this week, up from 6.23% last week. During the same week last year, the 15-year fixed rate mortgage averaged 2.37%.

"The 30-year fixed-rate mortgage broke 7% for the first time since April 2002, leading to greater stagnation in the housing market," said Freddie Mac's Chief Economist, Sam Khater. "As inflation endures, consumers are seeing higher costs at every turn, causing further declines in consumer confidence this month. In fact, many potential homebuyers are choosing to wait and see where the housing market will end up, pushing demand and home prices further downward."

Based on published national averages, the savings rate was 0.21% as of 10/17. The one-year CD averaged 0.71%.
Published October 28, 2022
Previous Articles